Inline process control
manroland is familiar with the challenges faced by the printing industry in the ever changing print & media market and provides future proof solutions for the pressroom which are tailored to you needs with a goal of achieving maximum flexibility,quality and productivity for your plants.
manroland India extended its upgrades to the third party presses in 2017 & has a year of success since the onset, with several installation of inline process control systems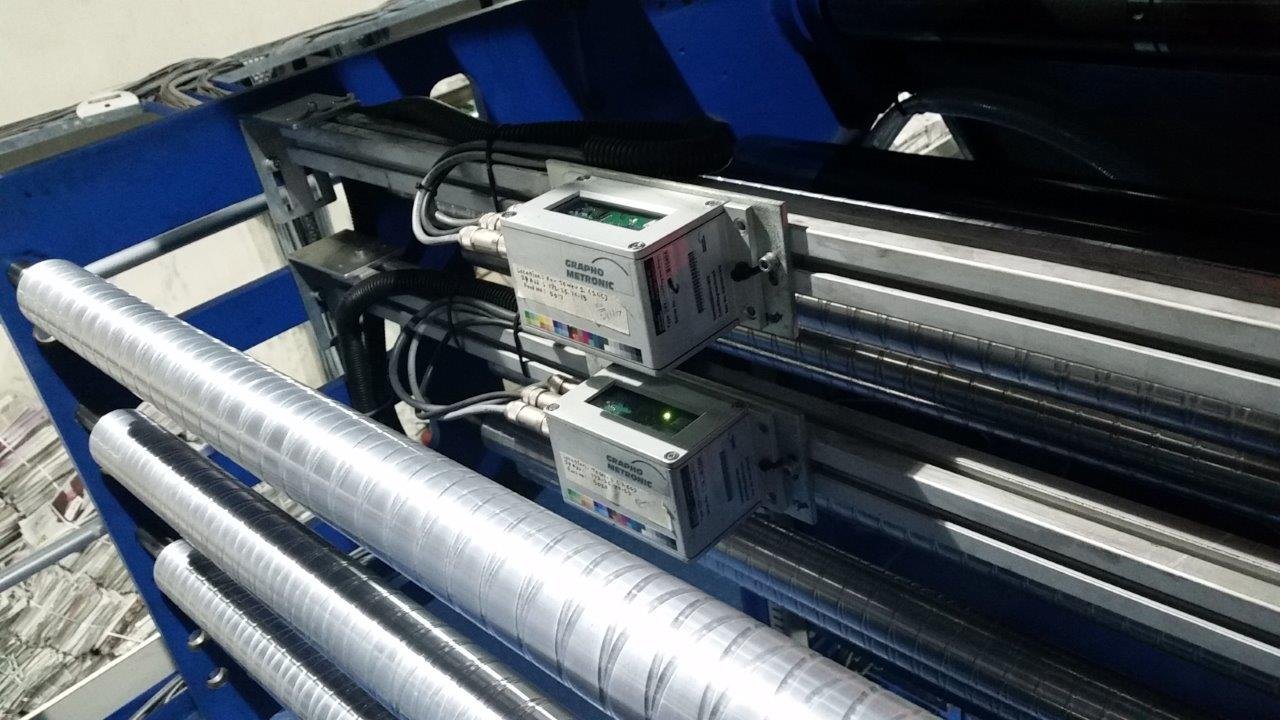 At the beginning of the year  manroland succeeded in getting a third party order for the Inline register control from Lokmat in Navi Mumbai, where 16 Grapho Metronic cameras – ten for register, four for cut-off and two dual-purpose were installed on a six-tower TPH Orient press.
Another order from Amar Ujala in Varanasi saw 14 cameras installed for registration and cut-off on a seven-tower Manugraph M360 press.
Installation of manroland's IDSm inline density control system has taken place at Kala Jyoti in Hyderabad on a Komori System 38 which was first of its kind in India.
CRS at Amar Ujala, Varanasi
Dainik Bhaskar, the largest circulated newspaper in India placed an order for an Auto Color Registration and Cut Off control System to be installed on their Orient Excel 6 -Tower Press at Jodhpur Unit in 2017